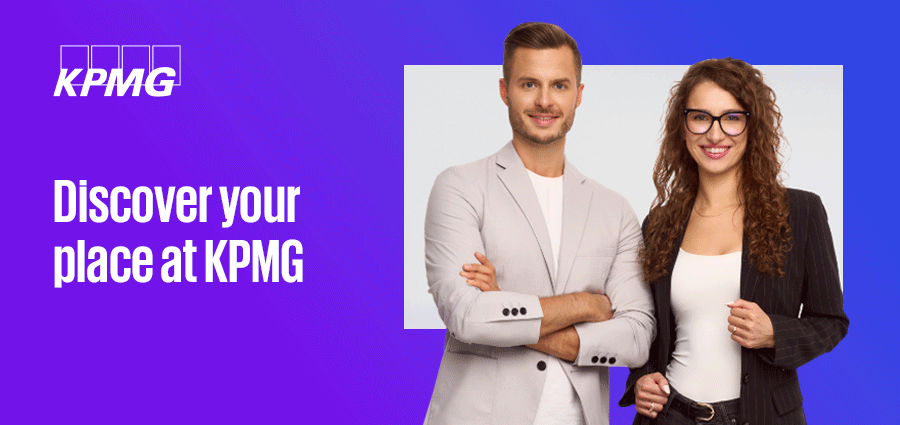 Manager - ESG Assurance - KPMG Delivery Network
Work model
Location

Wrocław
Check our requirements
Experience delivering ESG/Sustainability Assurance engagements
Passion for and understanding of centralization opportunities within ESG Assurance
Experience leading, executing, and deploying projects with multiple workstreams
Ability to make quick, sound decisions and work in an agile way
Strong executive communication skills (written and verbal) and a collaborative mindset
Ability to work with geographically diverse teams, work through obstacles, complexity, and uncertainty to reach our collective goals
Strong project management skills including the ability to manage multiple deliverables with conflicting deadlines
Knowledge of KPMG's delivery centers
Experience designing, implementing, and activating new delivery center services
Familiarity with KPMG Clara Workflow
Experience leveraging other technologies in the delivery of financial audits
As firm policy permits, willingness to travel domestically or internationally (up to 25%)
Strong demonstration of our Everyone A Leader competencies
Discover the tasks that are waiting for you
KDN for Audit is a critical component of delivering the Global ESG Assurance strategy, and is fundamental to ensuring member firms can scale their assurance practices' in a rapidly changing market.
Our vision is that the KDN ESG Assurance team will support every ESG Assurance engagement across the global network with access to market leading expertise and highly standardised services so they can deliver consistently high quality. The CSRD in the EU is expected to create a multi-billion dollar opportunity for KPMG in ESG assurance, but in order to meet demand, we will need a significant amount of capacity and subject matter experience. KDN will be the only way member firms can meet the scale of this challenge, and is a truly transformative opportunity for the firm.
We are looking for an enthusiastic manager to bring their experience in ESG Assurance to pioneer this exciting new initiative and to design and build the ESG assurance solution as part of the KDN Solutions team.
The design work in this role will become the blueprint for the future, and is a fantastic opportunity for someone who wants to see their work come to life and make an impact. Once the capability launches, this role will also open up opportunities for the successful candidate to lead the delivery of this new team, delivering on assurance engagements for firms and clients across the world.
This role would suit someone who is passionate about ESG, can work comfortably with uncertainty in a start-up environment and has excellent problem solving skills.
Find out what we have for you
Everyone brings a unique perspective. We want to harness diverse thinking by bringing bright minds together and valuing the differences that lead to stronger insights and innovation.
At KDN, we recognise that we need Inclusion, Diversity and Equality to be successful.
We want to attract, retain and develop diverse talent at all levels. This means recruiting from the widest possible pool of talent, removing barriers that can prevent our people from reaching their full potential, and fostering a fully inclusive environment which maximises collaboration and empowers everyone at KPMG to bring their whole selves to work.
We encourage authenticity, honor individual priorities, and respect your choices.
Our recruitment process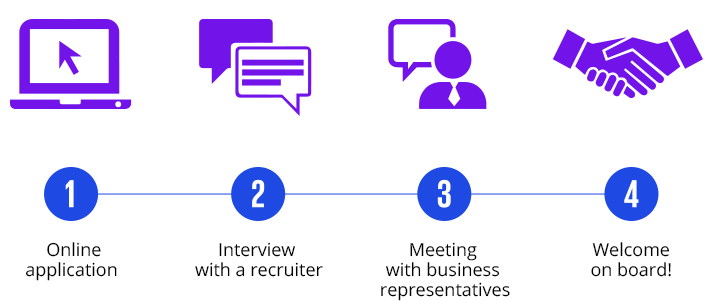 Get to know the team better
KPMG is focused on achieving significant growth ambitions while becoming the most trusted professional services firm. For Audit, this requires a relentless focus on key initiatives that drive Audit Quality and achieve Operational Excellence through standardization, centralization, automation, and innovation.The establishment of a global delivery model, the KPMG Delivery Network for Audit (KDN Audit), will help make significant strides in all these focus areas. We envision a network of global, regional, and specialty focused delivery centers that provide standardized services (on a cost recovery basis) to engagement teams in all member firms. The potential benefits are plentiful. Audit quality will be increased by the centralized, consistent performance of certain audit procedures. Engagement teams will be able to increase their focus on more complex procedures or on serving more clients. Our multi-national clients will have a more consistent experience around the globe. Most member firms will be able to achieve better margins. Finally, the firm will have a mechanism to help quickly deploy new and emerging solutions (e.g. ESG) and audit innovations (e.g. audit technology).
Apply
© 2023 KPMG Sp. z o.o., a Polish limited liability company and a member firm of the KPMG global organization of independent member firms affiliated with KPMG International Limited, a private English company limited by guarantee. All rights reserved.